All in one Website Design Packages for Businesses
Website Design Services Based in Kissimmee, FL
Good
1 - 3 Custom Pages
Basic SEO Service
Up to 5 Stock Images
Free Domain Registration & Hosting
Responsive Mobile Design
2 - Revisions
Add-Ons Available
Flexible Payment Plans
Better
4 - 5 Custom Pages
Basic SEO Service
Up to 10 Stock Images
Free Domain Registration
Free Hosting
Responsive Mobile Design
3 - Revisions
Add-Ons Available
Flexible Payment Plans
Best
6+ Web pages
Advanced SEO Service
Unlimited Stock Images
Free Domain Registration & Hosting
Responsive Mobile Design
Tailor Made Content Management System
3 - Revisions
Add-Ons Available
Flexible Payment Plans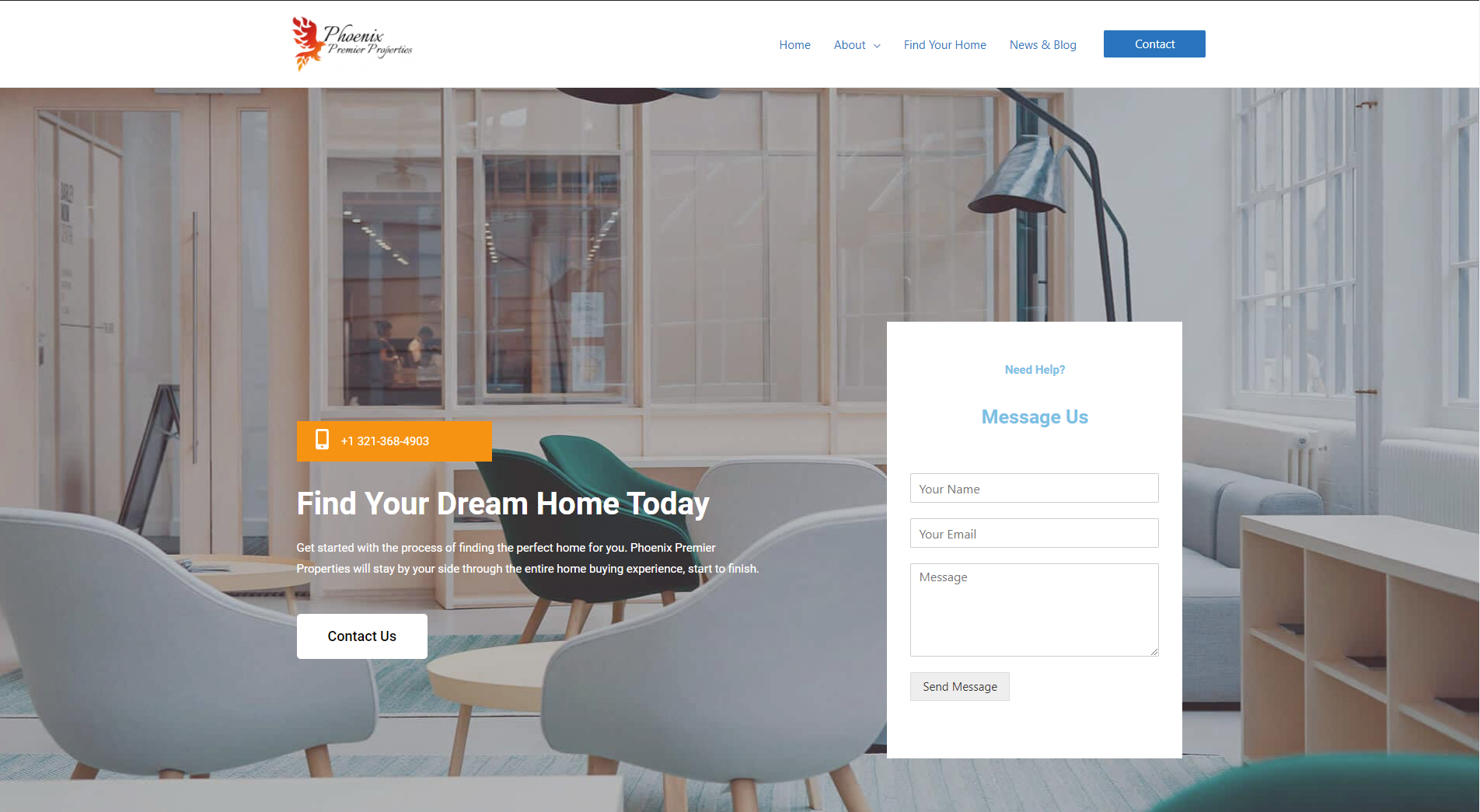 Need Help Choosing the Right Website Design Plan for Your Small Business?
In today's digital age, having a website is essential for any business. We specialize in designing custom websites that showcase your brand and drive traffic to your business. Our website design plans are tailored to meet your specific needs, whether you're starting from scratch or looking for a fresh redesign.
Our comprehensive plans may include regular website updates and maintenance to ensure your website stays up-to-date and functions properly (with select plans). We also offer Content Marketing services to help increase your online presence and attract more visitors to your site. With our website design services, you can rest assured that your business is always presented in the best light online.
Most frequent questions and answers
Every project is unique, so we always like to schedule an introduction call to meet and discuss in detail your unique design needs, business goals, and see if we are the right team for you. Then we'll create a custom project proposal and quote unique to you and your project. However, most of our website projects fall within the $1-5k range.
Working with a professional designer can be a significant investment, so we work to make payments as simple as possible for our clients. Most brand projects are paid in 2 installments, while website projects or combo brand and website projects can be broken down into 3, 4, or 6 payments. All payments are due before the completion of your project.
We work to be as transparent as possible during our builds so that there are no additional charges or surprise fees. The only additional costs that might come up would be any licensing fees for special plugins, artwork, or media, as well as any additional design time beyond your contracted timeframe. We try to provide both free and paid options before incurring any additional fees on top of a project total.
Every website project includes our foundational website SEO (basic to advanced), professional copywriting, and minimum 3-page site scope. While we begin with our starting base package, we work with you to expand and build the perfect website design package for you. Our base packages are what we know are the bare minimum in order to provide you with the most effective starting point for your website. But we encourage you to bring your dream wish list so that we can build a unique package to best fit your needs.
Our availability varies throughout the year, but we typically book projects 1+ months in advance. Every Website Design project takes approximately 3-6 weeks to complete; completely dependent upon client response time and project scope.
We build all of our websites on what's referred to as a "Staging" website. A staging site is a password-protected live site that allows you to track and follow along with each and every step of your new website's build. You can view your site, real-time, on any and all mobile devices so that you get the most accurate idea of exactly what your clients will experience when on your site.
With education being one of our top goals, we will host what we call a "teaching session" during your launch week, where you will sit with your developer and walk through your site, recording custom tutorial videos to refer back to later in order to help you maintain and manage your own website moving forward. We also offer technical support packages that we will discuss with you at the end of your project.
Kissimmee Web Design Services for Local and Small Business.
At our local website design company, we understand that your website is one of the most important tools in your online marketing strategy. That's why we take a comprehensive approach to web design, ensuring that each element is carefully considered and tailored to your unique needs and goals. Our experienced team of designers and developers will work closely with you to create a website that not only looks great, but also functions seamlessly and delivers the results you need.
We offer a range of starting packages designed to meet the needs and budgets of small businesses. From basic brochure websites to fully custom e-commerce solutions, we have a package that's right for you. And with our add-on services, including website maintenance, content marketing, and search engine optimization (SEO), we can help you stay ahead of the competition and achieve your online marketing goals. Contact us today to learn more about our web design services and how we can help take your online presence to the next level.
| Features | Good | Better | Best | Custom |
| --- | --- | --- | --- | --- |
| | | | | |
| | | | | |
| Layout and Image Selection | | | | |
| Search Engine Optimization | | | | |
| Information Pages (WordPress) | | | | |
| | | | | |
| | | | | |
| Web Copywriting (500 Words Per Page) | | | | |
| WordPress Website Maintenance | | | | |
| | | | | |
| | | | | |
| One Time Up to 2 Hours of Consultation | | | | |
| Need More Information? Contact Us! | | | | |
Each of these starter website packages reflect a basic offering of what you can choose for your website design. Many of our clients also choose additional services to add to their websites and digital marketing plans.
Our Kissimmee Web Design Services Can
Help Grow Your Business
This Is How We Do It: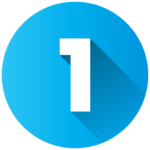 Deliver a website experience
your visitors will love
Did you know that up to 94% of people judge a business based on their website design? It is one of the most important factors they consider when choosing to move forward to do business, or move on. And if your visitors don't trust you based off your website, they won't think twice about your business again. That is the power of a website design. If the design is tacky and looks unprofessional, then it will harshly affect your image. It might continue to scare away your potential customers, and you don't want that.
So here is what we do, our design process involves creating a custom website that will build your business' credibility through the latest trends in web design.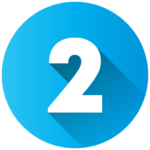 Stand out
from the competition
Let's face facts, if you stick to the normal web design, your website will most likely look exactly like your competitors' websites. And if your website looks the same, your users will forget about your brand the moment they hit the back button. This is especially true for small to medium and start-up businesses.
The moment a visitor lands on your website – on any webpage – keep them glued to your website and ensure that you leave a strong, overwhelmingly positive impact on them. We will help you stand out from your competitors by creating a design specifically tailored to your business or brand.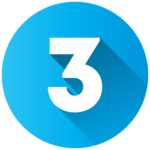 Grow and build
a solid base of followers
What is the use of having a fully functional website if the design won't help you retain and convert your customers? You have probably stumbled across some websites whose designs are so good that you shared them with others. Some websites have that effect, right?
When your website provides a great user experience (UX), people will most likely remember and recommend your business to other people. Don't underestimate the power of word of mouth. You can gain more traffic and attract new customers with it. We will build a website that will showcase what you offer using elements that will provide the best UX.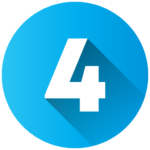 Increase
your social media presence
How is web design related to social media? Easy. If your website offers intuitive social media buttons, then it will be easier for your website visitors to share your website's links on their social media profiles. The higher number of shares you get, the more people see your links.
Not only will you reach new audiences, but being shared on social media will also help elevate your social signals, which is an indirect element of increasing your search engine rank. We can help you build a website that can go viral by providing easy-to-share web page designs.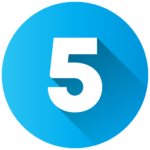 Make your
website responsive
Fun fact: Over Half (50%+) of global online searches are done using mobile phones. Gone are the days when websites simply shrink when you use your smartphone. Do you remember pinching and zooming every side of the entire web page trying to find what you're looking for? Today, that is not the case.
As Google launched their new search engine algorithm named "Mobilegeddon", mobile responsiveness has never been this important. You must make sure that your website will load correctly on all devices, no matter what the screen size is. We will create a mobile responsive web design to make sure that you website's traffic across all devices will not be wasted.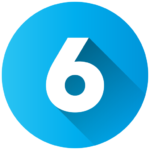 Deliver an
awesome user-experience
You should always remember – you are not the only business that customers can have a deal with. You have tons of competitors out there waiting to steal your potential customers. So don't give them the chance to do so. Ensure that your customers will go through the buyer's journey in a convenient way.
Your website structure should be easy to navigate. If it takes users too long to find what they are looking for or do what they want to do on your website, it will end in high bounce rates and will decrease your conversions. We will ensure that your website has organized navigation, structure, and layout to encourage more interaction with your customers. Also this will make it easy for your visitors to find what they are looking for.
What Types of Websites Do We Create?
Our web design services can build a design for almost every industry you can think of. We work specifically with local business on Kissimmee web design, however, we have worked with larger markets and national brands as well.
Ever since we've started in this business, we have dealt with clients in various industries that offer different products and services. Here's a full list of industries that we serve.
At Libra, we believe that every business like yours has a different set of needs, target marketing and products/services that need to be showcased on your website. That is exactly why in every design we create, we make sure that it is tailored only for your brand.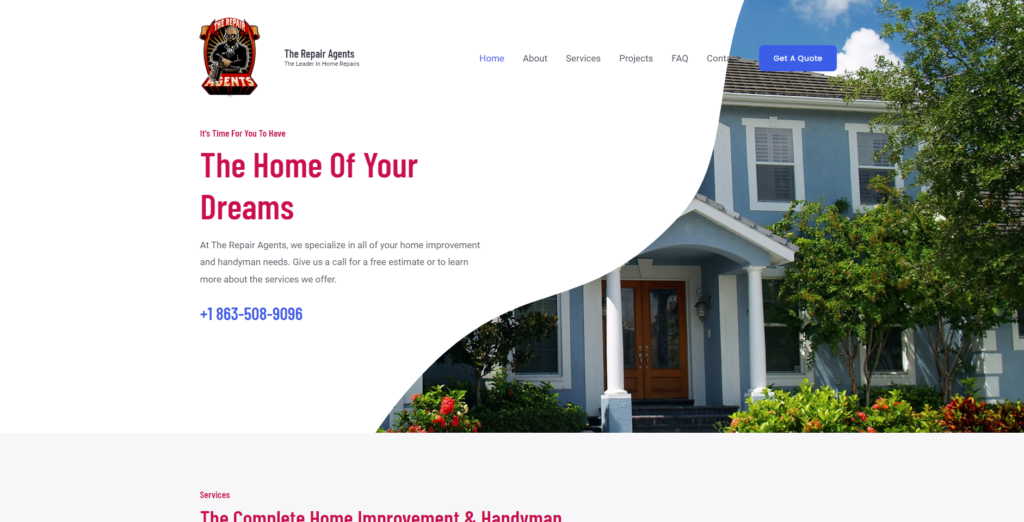 Service businesses rely strongly on their online presence to win customers. Treating your website as your online billboard can be the difference between winning new customers, and losing them to the competition.
eCommerce stores require a different kind of web design. With a mix of product pages and informational pages, eCommerce web design is tricky. This is why it is also extremely important, your conversion rate will thank you!
People are now using technology more than they ever have before, even in checking schedules for medical check-ups. Build a website that is so functional that they can book an appointment with you instantly, or even access their health portal.
Buying and selling properties is a big decision. Clients can easily be swayed one way or another if your portfolio isn't impressive. Show off your expertise and your property listings by having an engaging website.
Is it possible for customers to crave your food or drinks before the first taste? Absolutely, it is possible. Make your website enticing enough with photos and media that will surely leave customers hungry for more.
When it comes to your health, your lifestyle can be simply life-changing. Build a website as functional as your offers, to establish a brand your customers will trust within your target audience.
Much like a traditional business, non-profit organizations need engaging websites. Through an informative and engaging website, you can spread awareness and encourage people to join your advocacy.
If you don't see your industry above, don't fret. We service nearly every industry you can think of. Simply reach out to us and we will go over the specific strategy tailored to your industry and give you a custom quote.
Learn More About Web Design
Interested? Chat With Us Now!
Chat with us online or click the button below and fill out a form, we will be in contact with you within 3-24 Hours from your form submission.