Affordable SEO Services for Small Businesses in Kissimmee, Poinciana, and Orlando, FL
Full Service SEO & Digital Marketing In Kissimmee
At Libra Web and Marketing Solutions, we pride ourselves on providing premier website design and social media marketing services. But we don't stop there. We have a complete solution for all of your digital marketing needs. Our other services include search engine optimization (SEO), pay-per-click advertising (PPC), content marketing, email marketing, and more. 
Our top-of-the-line quality and customer service will give your brand the one solution for all of your digital marketing needs. Choose from our range of services and let us help you take your business to the next level.
SEO Services
Graphic Design
E-Mail Marketing
E-Mail Campaign Management
Website Maintenance Plans
Content Marketing
Blog Writing
Marketing Plans
Affordable and Customizable SEO Services for Small Businesses in Kissimmee
Our SEO services can build a customized keyword plan for almost every industry you can think of. Ever since we started in this business, we have dealt with clients in various industries that offer different products and services. Here's a full list of industries that we serve.
At Libra, we understand that each business is unique and has specific goals, target audience, and products or services to showcase in their SEO marketing plan. That's why we take a personalized approach with every client to ensure that our SEO services are tailored to their individual needs and requirements.
We work with a wide range of industries, including healthcare, legal, home services, retail, and many more. Our team of SEO experts has extensive experience in optimizing websites for different niches and understands the nuances of each industry. We also keep up with the latest trends and updates in the SEO industry to ensure that our clients stay ahead of their competition.
Below are some of the industries we serve with our SEO services.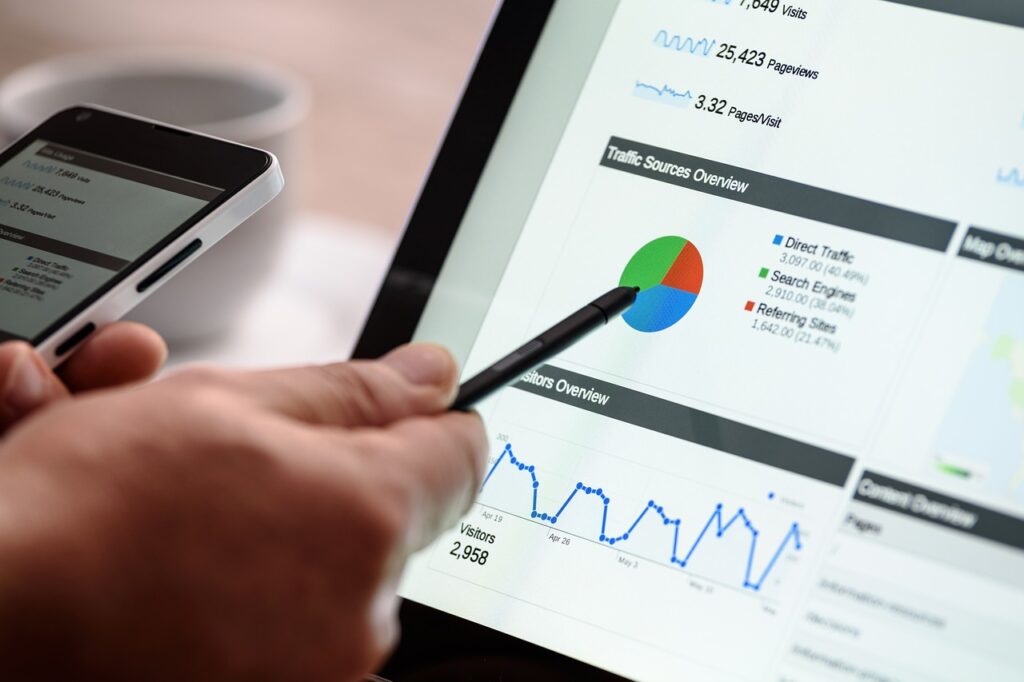 Service businesses rely strongly on their online presence to win customers. Treating your website as your online billboard can be the difference between winning new customers, and losing them to the competition. We design and tailor keywords for your professional service businesses online traffic.
eCommerce stores require a different kind of web design. With a mix of product pages and informational pages, eCommerce web design is tricky. This is why it is also extremely important, your conversion rate will thank you! Plus, taking the next step with effective schema data as well as working with image meta data to further increase product page rankings.
SEO is one of the most important things to take into consideration as a local business owner. Where you rely heavily on foot traffic, local SEO works in the way of getting your business not only to the top of the search rankings, but to the top 3 on maps listing to take your SEO to the next level.
Buying and selling properties is a big decision. Clients can easily be swayed one way or another if your portfolio isn't impressive. Show off your expertise and your property listings by having an engaging website. While focusing on keywords catered to your immediate service area helps not only with lead generation but with sales.
Is it possible for customers to crave your food or drinks before the first taste? Absolutely, it is possible. Make your website enticing enough with photos and media that will surely leave customers hungry for more. Then we take your website even further with local SEO optimization and extensive backend keyword optimization to drive you traffic in store and for online orders.
When it comes to your health, your lifestyle can be simply life-changing. Build a website as functional as your offers, to establish a brand your customers will trust within your target audience and ensure that your company is ranking competitively for keywords focused on the fitness niche.
Much like a traditional business, non-profit organizations need engaging websites. Through an informative and engaging website, you can spread awareness and encourage people to join your advocacy. SEO is just as important to spread awareness to your cause, as keywords will help define where your organization lands on both maps and search.
If you don't see your industry above, don't fret. We service nearly every industry you can think of. Simply reach out to us and we will go over the specific strategy tailored to your industry and give you a custom quote.
Learn More About SEO and Designs