If you've made it to this post, you're likely in the market for a new website or wanting to know how much to charge for website design.
Website design for small businesses can vary drastically in price when it comes to complexity of your product or service, even down to how many pages you are needing for the site.
This being said, there isn't a right answer to this question, because all of the answers are going to end up being different.
However, there are many website design factors when it comes to how much it is going to cost you. Lets quickly dive into a few of the things that will drive the cost of a website up.
The Website Design Factors that Make it More Expensive to Get Done
Not all websites are created equally.
Let me say this again, not all websites are created equally.
Okay, since we've gotten this out of the way, website design for small businesses don't always mean there is a one size fits all solution, outside of the agency you are using (Check our website design services).
The number of pages you are needing largely affects the price of website design. For instance, if you are only needing a basic website with around 5 pages or so, the price isn't going to be ridiculous.
However, this can be a bit different if you already have an existing website that you need updated or re-designed.
One of the major factors in how much website designing services are going to cost you, is who is doing the website.
Nowadays, you will be able to find many different options when it comes to finding someone to design your site, however, just because you find one person who has a super cheap price, doesn't mean they are going to be the right fit to deliver with proven results.
A more established agency that specializes in website design like Libra Web and Marketing gives you the full range of expertise that is proven to deliver results and build your online presence through website design.
How Much Should I Expect to Pay for Website Design?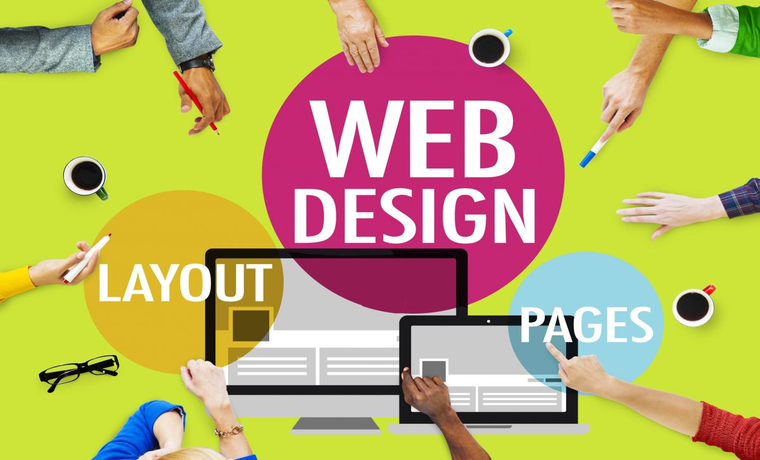 Let us first start with this, are you re-designing or updating and existing site or starting from scratch?
When it comes to the area of updates and re-design, you would generally be looking at an hourly cost based on the amount of hours it should take to complete your updates etc. Lets put this for instance, if you are working with extensive changes, content updates etc. it will obviously take more time on the side of the web designer.
Think of hourly updates usually in the range of $75+ per hour of work on the site, done by a good designer and an established agency. This can add up significantly depending on what you are needing done to your website.
On the other hand, if you are building a website from the ground up generally you are looking at a fixed price through most agencies.
Like we talked about briefly earlier, this depends largely on the complexity of the website that you are wanting designed.
This can be broken down into different categories, 1-5 pages, 6-10 and 11+ pages on your website. Where each of these categories will come with a different and increasing cost. Most websites that are designed for small businesses usually only need 1-5 pages to be effective at the start. As time goes on, factors for SEO play into account into how many pages or how much more content is added to the site.
From our experience at Libra, we always start a basic website design at $475, this is a baseline that was created to actually assist small businesses with their online presence for branding.
However, in research, website design for small businesses pricing can range drastically. During that research, we've been able to find that website design for small businesses can range from easily $1,000 to well over $30,000.
Don't let that scare you, however. We aren't in the businesses of squeezing every last penny from your small businesses design budget. We are in the business of helping small businesses build their online presence.
Want to get your own website design or re-design quote? Get in touch with us.